How to Order CYANOKIT
If you have questions about CYANOKIT, including how to order, request a demo kit, or other product-related questions, please contact the BTG Specialty Solutions Center
™

at 1-844-293-0007 or email us at

CYANOKIT@btgsp.com

.
The Following Suppliers Are Authorized Distributors of CYANOKIT
CYANOKIT Is the Preferred Agent to Be Stocked for Immediate Availability15
Two (2) CYANOKITs should be immediately available for administration on patient arrival

15

,†
Antidotes such as CYANOKIT can be life-saving but must be available at the appropriate time to be effective.
For treatment of cyanide toxicity, hydroxocobalamin was preferred over sodium nitrite and sodium thiosulfate because of its wider indications, ease of use, and anticipated safety in widespread use.
*Physical stocking location may vary by institution and by drug preparation requirements.

†Prospective, nonrandomized, or nonblinded clinical trials; cohort or well-designed case-control studies; good-quality observational or volunteer studies.
BTG offers demo kits of CYANOKIT free of charge. If you are interested in a demo kit or have other questions regarding CYANOKIT, please contact us at cyanokit@btgsp.com.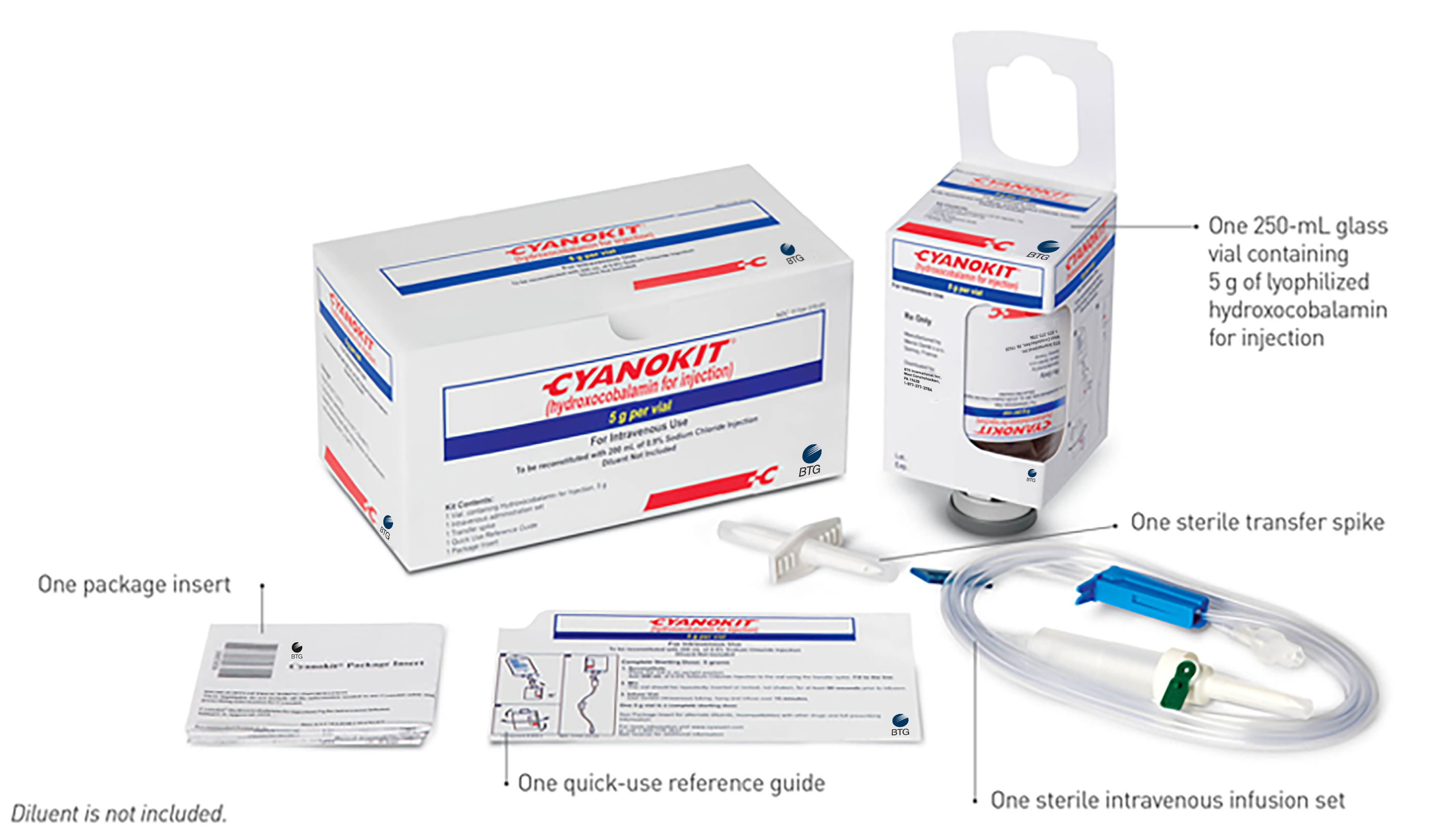 | NDC | Carton Dimensions |
| --- | --- |
| NDC 50633-310-11 | W: 194 mm x L: 100 mm x H: 97 mm |